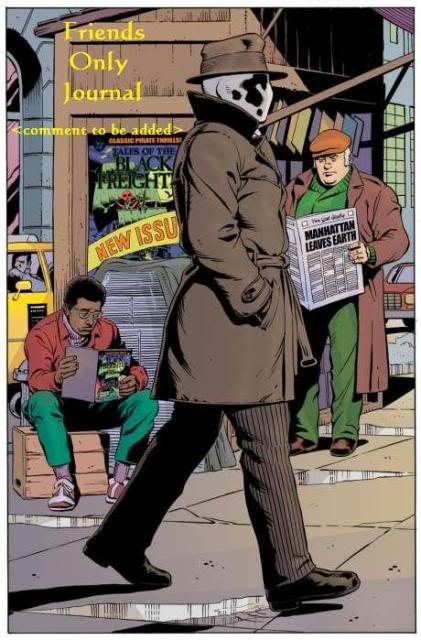 This is totally a friends only journal.
"Once upon a time, a woman was picking up firewood. She came upon a poisonous snake frozen in the snow. She took the snake home and nursed it back to health. One day the snake bit her on the cheek. As she lay dying, she asked the snake, "Why have you done this to me?" And the snake answered, "Look, bitch, you knew I was a snake."


2246 songs.

II. WHAT SONG IS PLAYING RIGHT NOW? (if nothing, then press play and type the first song that starts playing)

1. Space Cowboy - Steve Miller Band

III. LIST THE TOP10 SONGS WITH THE HIGHEST PLAY COUNT (and how many times have they been played?)
1. Bad Romance - Lady GaGa (182)
2. Krazy - Pit Bull Ft. Lil Jon (94)
3. Monster - Lady GaGa (79)
4. Paparazzi - Lady Gaga (75)
5. Telephone - Lady Gaga ft. Beyonce (69)
6. If We Ever Meet Again - Timbaland ft. Katy Perry (50)
7. Alejandro - Lady Gaga (45)
9. Insane In The Brain - Cypress Hill (45)
10. Dance In The Dark - Lady Gaga (43)


IV. LIST 3 SONG WITH THE LOWEST PLAY COUNT (and how many times have they been played?)

1. Follow me Down - 3oh3 ft Neon Hitch (1)
2. All Uncovered - The Watchmen (0)
3. Echo - Vertial Horizon (0)

V. LIST THE THREE MOST RECENTLY ADDED SONGS TO YOUR iTUNES (look in the "Recently Added" playlist)

1. Be Yourself - Audioslave
2. Love You Madly - Cake
3. Forgivness - Samantha James

VI. PUT YOUR SONGS IN ALPHABETICAL ORDER. LIST THE TOP SONG FOR EACH LETTER.

A. ABC - The Jackson 5
B. Baby Don't Cry - Namie Amuro
C. C'est La Vie - B-witched
D. Da Ya Think I'm Sexy - Rod Stwart
E. Easy Lover - Phil Collins
F. F.U.R.B - Frankee
G. Galang - M.I.A.
H. Halfway Gone - Lifehouse
I. I'd Die For You - Candlebox
J. J'en Ai Marre - Alizee
K. Kaboom Kaboom - Marilyn Manson
L. La Grange - ZZ Top
M. M.A.D. - Hadouken!
N. Nabbed - Yoshida Brothers
O. ObLa-Di, ObLa-Da - The Beatles
P. Pabble Out - Sublime
Q. Queen Of Hearts - Juice Newton
R. Radio GaGa - Queen
S. S.O.S. - ABBA
T. Tainted Love - Soft Cell
U. U Can't Touch This - MC Hammer
V. Valentine's Day - Linkin Park
W. Wait And Bleed - SlipKnot
X.
Y. Yatta! - (to be honest i tryed to find who sang this but i cannot figure it out.)
Z. Zero to Hero - Hercules

VII. PUT YOUR LIBRARY ON SHUFFLE. LIST THE FIRST 5 SONGS THAT PLAY.

1. Love Don't Come Easy - Phil Collins
2. Express Yourself - Madonna
3. Wang Dang Sweet Poontang - Ted Nugent
4. Don't Lose My Number - Phil Collins
5. Have You Ever Seem The Rain - Creedence Clearwater Revival
I. HOW MANY SONGS DO YOU HAVE ON YOUR ITUNES? (it should say on the very bottom of your iTunes window how many "items" you have)


1. Stand Out - Tevin Campbell
2. Collide - Howie Day
3. Run Through The Jungle - Creedence Clearwater Revival
4. Song of The South - Alabama
5. Abracadabra - Steve Miller Band
6. Ball and Chain - Janis Joplin
7. Ready to Fall - Rise Against
8. I Will Buy You A New Life - Everclear
9. Shut Up and Drive - Rihanna
10. Make a Move - Incubus
11. Californication - Red Hot Chili Peppers
12. Extraordinary - Liz Phair
13. Missing You - John Waite
14. The Only Difference Between Martydom And Suicide Is Press Coverage - Panic! At the Disco
15. Cyclone - Baby Bash ft. T-Pain
16. Baby Got Back - Sir Mix-A-Lot
17. J'en ai Marre - Alizee
18. It Must Have Been Love - Roxette
19. Freak On A Leash - Korn
20. Highway To Hell - AC/DC
21. Star Struck - Lady Gaga
22. Evolution - Korn
23. Under Pressure - Queen
24. Fuck You Man! - Mindless Self Indulgence
25. Date Rape - Sublime
YOU CAN LEARN A LOT ABOUT SOMEONE BY THE MUSIC THEY LISTEN TO. SO HERE IS THE GAME! HIT SHUFFLE ON YOUR MUSIC PLAYER AND WRITE DOWN THE FIRST 25 SONGS. NO CHEATING OR SKIPPING SONGS THAT ARE SHAMEFUL.
What's your favorite cult film of all time, and why? What are the essential ingredients for a cult classic?
Rocky Horror Picture Show. Hands down best cult film. Ever.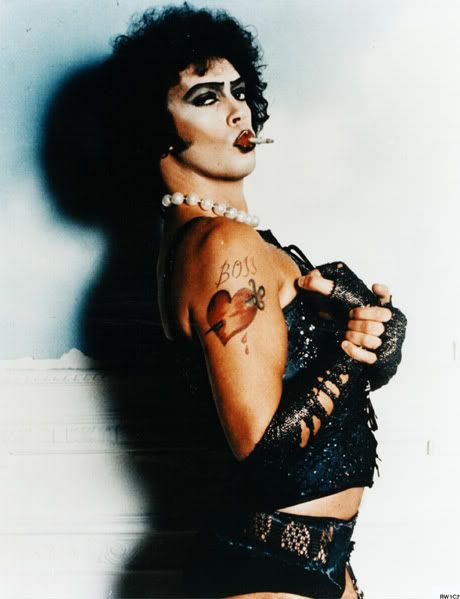 essential ingredients? pretty much everything that was in that film was an essential ingredient.
Do you usually experience a let-down after the holidays or a wave of relief that the social obligations are over?
relief. I hate most holidays and i am very glad to have gotten this one over with. Now i can get on with my life until school starts again.
Christmas is evil and must be destroyed.

An insult.
A secret.
A criticism.
A compliment.
A death threat.
A love note.
Lyrics to a song.
A hint to who you are.
And then check to see if i guessed you.
Post anonymously in my journal: